The Commissioners and their associated roles, committees and boards.
Terry Miles - Chairman
25 Greeba Avenue, Glen Vine, IM4 4EE
E: terrymiles@manx.net
T: 07624 430375 / 01624 851280
Eliza Cox - Vice Chairman
167 Fairways Approach, Mount Murray
E: elizacox@manx.net
T: 07624 490412
Western Swimming Pool Board
Western Neighbourhood Policing Team
Alison Lynch
3 Richmond Terrace, Crosby
E: alisonlynch@manx.net
T: 07624 495142 / 01624 852764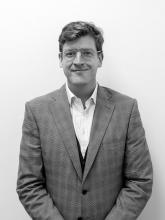 Christian Forbes
Upper Garth, Garth Road, Crosby
E: TBC
T: TBC
John Lovelady
Marown Court, Main Road, Glen Vine
E: johnlovelady@manx.net
T: 07624 313966
The Commissioners
Remit of a local authority
The functions of local authorities can be conveniently grouped under the following headings.
Public information and advice
Tourism
Refuse collection
Street-lighting
Car-parking
Street Cleaning
Gully emptying

Public conveniences
Environmental health
Parks, playgrounds and other leisure facilities
Control of dogs
Housing
Hedge maintenance

Street-cleaning
Building control
Planning
Sewerage
Libraries and museums
Abandoned vehicles
A public meeting is held on the third Wednesday of each month and a private meeting follows afterwards.
December 2021 - Click Here to View (PDF)
January 2022 - Click Here to View (PDF)
News/What's On
Invitation To Tender - Gulley Emptying, Hedge Trimming and Road Sweeping
01/12/2021
The Commissioners invite interest from suitably qualified persons,companies or organisations in respect of the above functions. The areas tobe covered are roadways and attendant adopted footways in the Parish ofMarown but excluding the A1 road (the TT Course) and excludingGreenways and public footpaths in the countryside.
Full details and a form of tender to be returned by Tuesday December14th 2021 may be obtained from the Clerk to the Commissioners at theaddress below.
Ian Maule
Clerk to the Commissioners
Hall Caine Pavilion,
Old Church Road,CROSBY
Tel: 01624 851630
e-mail: marown.comm@manx.net
Crosby CO-OP
06/09/2021
Marown commissioners advise that the new CO-OP will be open from 10th September 2021.
Also, the new car park is disc zoned and is striclty for the sole use for CO-OP and COSTA customers.
Vehicles will be immobilised if they do not adhere to the parking rules.
Local Authority Elections (LEA) 2021
01/07/2021
Marown Commissioners (uncontested election)
Eliza Cox, Christian Henry Forbes, John Simon William Lovelady, Alison Ruth Lynch, Terence Anthony Miles
The new board will be effective from 1st August 2021 following the LEA Elections on Thursday 22nd July 2021.
Carol singing for charity
17/12/2019
Marown school choir will once again be carol singing around the Ballagarey estate on the evening of
Tuesday 17th December
, between
6pm and 7.30pm.
The school have a licence this year to collect door-to-door for the Joey Dunlop Foundation, so please listen out for them - and please give generously!
Marown & District Branch of Isle of Man Anti-Cancer Association
13/03/2019
Spring Coffee Morning at Union Mills Chapel on Saturday 30th March 2019.
Heritage Trail Closure (Crosby to Peel)
04/03/2019
Click here for more information
Marown Christmas Fair
06/12/2018
Thursday 6th December
3:30pm - 5:30pm
Marown Primary School
Click here for poster
Marown 1914-18 Commemoration Tea
17/10/2018
Marown School, Saturday 10th November
2pm-4pm
Click here for further information
Proposed drainage and highway improvements, Garth Road, Marown
27/09/2018
Click here to view a copy of the letter from the DOI
Operational Policy on Planning Enforcement
20/09/2018
The Department of Environment, Food and Agriculture (DEFA) have produced their 'Operational Policy on Planning Enforcement'.
This document details information on how breaches in planning control are identified, responded to and enforced. It also provides information to those who have been accused of a breach.
We encourage you to read this should you find it of interest. Click here to open the document in a separate window