Mums and Tots
Marown Church Hall, Main Road, Glen Vine.
Wednesday (Term time only) 10.15 - 11.45 AM
Cost £1.50 including coffee, juice and biscuits. A great opportunity to meet and make local friends.
Crosby Playgroup and PreSchool
Crosby Playgroup and Pre-school (Millennium Hall, Old Church Road, Crosby) have spaces available for morning and afternoon sessions.
Please call Sam on 465867 for more information.
1st Marown Scout Group (updated January 2020)
Each week, several hundred boys, girls and young adults on the Isle of Man go Scouting (including Beavers, and Cubs). Today, there are an estimated 58 million scouts in 216 countries and territories around the world. Scouting is the world's biggest youth organisation.
The aim of Scouting is to promote the development of young people in achieving their full physical, intellectual, social and spiritual potential, as individuals, as responsible citizens and as members of their local, national and international communities.
The method of achieving the aim is through the provision of exciting and adventurous activities with progressive training based on the Scout promise and law guided by adult Leadership.
The programme is a seamless progression of training, activities and awards (as well as fun and games) for young people aged 6 right up to 25. The programme aims to help young people to grow in a number of personal development areas to ensure the young people themselves really are 'learning by doing'.
The ideals of scouting are very high and in the 1st Marown Scout Group we are constantly striving to improve what we offer. If you are interested in joining one of the groups, please use the contacts below.
Marown Beavers (age 6 - 8yrs)
Friday, 5.15 - 6.15 PM
Marown School
Contact: Paul Craine, Group Scout Leader (craine@manx.net or 471317)
1st Marown Beavers were a thriving Colony up until July 2019 but are are not currently meeting. We are seeking new leaders to help us restart the Colony and would love to hear from anyone willing to contribute to this task. Leading a Beaver Colony can be great fun and is hugely rewarding. Training and support would be available. If you are interested or would like more information, please contact Paul Craine, Group Scout Leader (craine@manx.net or 471317).
Marown Cubs (age 8 - 10yrs)
Friday, 6.30 - 8.00 PM
Marown School
Contact: Paul Aldridge (cubs@manx.net or 478822)
Recent activities at Cubs have included visits to the Energy from Waste Plant and Manx Aviation Museum at Ronaldsway. Badges completed include a Conservation Badge and an Aviator Badge, with Cubs currently working on a Cyclists Badge.
1st Marown Scouts (age 10½ - 14yrs)
Friday, 5.30 - 7.00 pm
St John's Methodist Church Hall
Contact: Bernard Moore 407084
In the past few months, the Scouts visited the Energy from Waste Plant (along with the Cubs). Before Christmas some of them took part in a weekend camp at Ardwhallin and in the Island Kayak Polo Competition at Peel Swimming Pool. At the start of 2020 they had a night hike from the Eyreton Road up onto the side of Slieu Ruy. Badges currently being work on include the Biosphere Badge, the Forester Activity Badge and the Navigator Badge.
If you would like to join one of the groups, or would be willing to become a leader, please use the contacts above.
Paul Craine (GSL)
Girl Guiding Isle of Man
Tynwald Western District: Contact details unknown
1st Marown Rainbows (age 5 - 7)
Monday 5.30 - 6.30 PM
Marown School
Contact: www.girlguidingiom.im
Meetings involve games and activities designed to encourage girls to think individually as well as play and work together as part of a team.
1st Marown Brownies (age 7 - 10)
Wednesday 6.00-7.15 PM
Marown Church Hall
Contact: www.girlguidingiom.im
1st Marown Guides (age 10 - 14)
1st Wednesday of month 7.30 - 9.00 PM
Marown Church Hall
Contact: www.girlguidingiom.im
Tynwald Rangers (age 14 - 25)
1st Friday of month
Contact Su Simpson 673173
Marown Parish Church
Main Road, Crosby.
Vicar: Rev Janice Ward, Marown Vicarage, Main Road, Crosby.
Tel: 851378
Marown Methodist Church
Old Church Road, Crosby.
Minister: Rev Andy Fishburne
Tel: 842202
Millennium Hall
Facility includes a modern fitted kitchen
For bookings please email mmpf@manx.net or call Lorraine Quayle on 472767.
Hall £38 per session (half day or evening)
Field only £25 per session
Braaid Hall
Foxdale Road, Braaid
Hall Bookings contact Tel: 476327 £30 per session
Crosby Silver Band
Millennium Hall, Old Church Road, Crosby
Meet on Wednesdays 7.30 PM
New members welcome. Instruments and tuition provided.
Contact George Gelling 878281 for information and bookings.
Isle of Man Wind Orchestra Rehearsals
Marown School, Glen Vine.
Meet on Thursday 7.45 until 9.45 PM (term-time only)
For brass, woodwind and percussion players. New and returning members welcome.
For further information telephone 457157 or visit www.iomwo.com
Methodist Women's Network (Crosby & Union Mills)
Secretary: Mrs P Parkhouse
Tel 851367
Mother's Union
Marown Parish Church, Main Road, Glen Vine.
2.15 PM Wednesday fortnightly (alternate week to Autumn Club)


Marown Youth & Community Players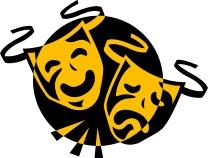 Marown Youth & Community Players was formed in September 1989 and has been performing pantomimes and concerts ever since. Our main aim is to unite the community and bridge the age gap. People of all ages combine as cast and backstage crew to put together each production. If you are a budding thespian, have a talent for sewing or makeup or just feel that you would like to lend a hand please contact Alison at the number below
For further information about the Marown Youth and Community Players, please contact Alison Lodge, Secretary 852249
WI
Millennium Hall, Old Church Road, Crosby.
Third Monday of each month, 7.30 PM
A warm welcome awaits you, have a coffee and a chat and meet some Marown ladies.
Telephone: 851546/852342/851024 for further information.
Autumn Club
Social afternoon for the over-50s. All welcome.
Thursdays fortnightly, 2.30 pm. Speaker or entertainer on second meeting of each month.
Millennium Hall, Old Church Road, Crosby.
May Corlett 851972
September 2023 - Click Here to View (PDF)
News/What's On
INVITATION TO TENDER: GRASS-CUTTING AND GARDENING SERVICES
20/02/2023
Click here for more details
Help Marown Church raise funds
30/11/2022
Marown Church will be hosting home made soups and cakes with tea or coffee to help raise church funds. This was previously very well attended by many folk who went to enjoy the event, then run from Foxdale Church (now closed due to major repairs needed), who wouldn't go - good company, great food a bargain feast!
Every Friday 12.30-1.30 with ample parking.
All welcome
Crosby CO-OP
06/09/2021
Marown commissioners advise that the new CO-OP will be open from 10th September 2021.
Also, the new car park is disc zoned and is striclty for the sole use for CO-OP and COSTA customers.
Vehicles will be immobilised if they do not adhere to the parking rules.
Local Authority Elections (LEA) 2021
01/07/2021
Marown Commissioners (uncontested election)
Eliza Cox, Christian Henry Forbes, John Simon William Lovelady, Alison Ruth Lynch, Terence Anthony Miles
The new board will be effective from 1st August 2021 following the LEA Elections on Thursday 22nd July 2021.
Who was the first Chairman of Marown Parish Commissioners?
15/12/2015
Please help..........