The Commissioners and their associated roles, committees and boards.
Alex Toohey
Chairman
E: tooheyalex@gmail.com
T: 07624 459574
Member of Isle of Man Municipal Association Executive Committee

Member of Department of Infrastructure Waste Management Working Forum Group

Peel and Western District Housing Committee
Alison Lynch
Vice Chairman
E: alisonlynch@manx.net

T: 07624 495142
Ray Sloane
E: karayoke1969@gmail.com
T: 07624 230054
Board member of the Western Swimming Pool
Tim O'Hanlon
E: tim.ohanlon1@icloud.com
T: 07624 498011
Planning
Western Neighbourhood Policing Team
Western Traffic Management Group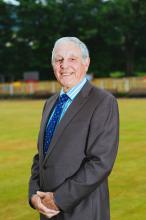 Terry Miles
E: terrymiles@manx.net
T: 07624 430375
Peel and Western District Housing Committee
Western Housing Group
The Commissioners
Remit of a local authority
The functions of local authorities can be conveniently grouped under the following headings.
Public information and advice
Tourism
Refuse collection
Street-lighting
Car-parking
Street Cleaning
Gully emptying

Public conveniences
Environmental health
Parks, playgrounds and other leisure facilities
Control of dogs
Housing
Hedge maintenance

Street-cleaning
Building control
Planning
Sewerage
Libraries and museums
Abandoned vehicles
A public meeting is held on the first and third Wednesday of each month and a private meeting follows afterwards.
Annual 2018 - Click Here to View (PDF)
June 2018 - Click Here to View (PDF)
News/What's On
Marown Beavers, Cubs and Scouts carwash
17/05/2018
Friday 25th May
Click here for details
Marown Youth & Community Players - Treasure Island
22/01/2018
14th - 17th Sep 2018
Click here for details
Marown School Christmas Fair
15/12/2017
Friday 15th December
Click here for details
Carol Singing for charity
27/11/2017
Marown school choir will once again be carol singing around the Ballagarey estate on the evening of
Thursday 21st December
, between
6.30pm and 7.30pm.
The school have a licence this year to collect door-to-door for the Joey Dunlop Foundation, so please listen out for them - and please give generously!
Government Consultation – Improve the Planning System
06/11/2017
Have your say on the current planning system
Click here for details
Marown Association Football Club - Mhelliah
21/10/2017
Saturday 21st October @ 7:30pm
The Crosby Hotel
Please come along and join in the fun. Any donations would be more than welcome.
For more info please contact:
Cameron Avery - cameronavery@manx.net
Joey Rothwell - joe_rothwell@manx.net
Family Walking Treasure Hunt & BBQ
12/06/2017
Sunday 2nd July 2017 @ 2pm
Click here for details
Wanted: Group Scout Leader
30/05/2017
Click here for details
Family Bingo Night with Supper
20/05/2017
Saturday 20th May 2017
Millenium Hall, Old Church Road, Crosby
Supporting Marown Memorial Playing Fields
Click here for details (PDF)
Recycling: Garden Waste Collection Service
17/03/2017
Marown Commissioners are pleased to advise that the facility for the collection and recycling of garden waste will once again be available this year to the Ratepayers of Marown.
Kinrade's will be situated in the Car Park at Marown Primary School between the hours of 9am and 11am on the following dates:
13th May, 27th May, 17th June, 1st July, 15th July, 29th July, 12th August and 19th August.
Identification may be asked for.
HAPPY GARDENING!!