Welcome to Marown Parish Commissioners
On this site you can find information about who we are, read the public meeting minutes, find out what's on and much more...
Marown Parish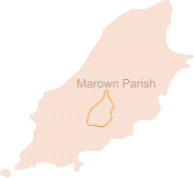 Marown is the only parish in the Isle of Man with no coastline. It covers an area of 26.7 square kilometres (10.3 square miles) and at the time of the 2006 census had a population of 2,086. The population density of Marown, at 70.5 people per square kilometre (202.5 per square mile), is much lower than any of the towns or villages but is the second highest of any parish (after Arbory).
Marown Commissioners
The five members of the commissioners have been elected by the people of the Parish to administer a range of local government functions and, whenever possible,to act as the voice of the Parish by bringing local issues and views to the attention of central government and other outside parties.